Watch
INDUSTRY FRIGHT FEST!!! PAY HERE:  https://www.paypal.com/cgi-bin /webscr?cmd=_s-xclick&hosted_button_id=CF5UV4UV8MA5N Deadline is Oct 22nd to purchase your seat to this awesome killer event.
Bobby Yan: Anatomy of a Greenscreen Video Part 2 →
bobbyyan: My producer and friend Tia Smith made a suggestion to include this video in my breakdown of some greenscreen work. I had to search through the archives on my desktop to find the original rough cut of this video, but here it is. I had the idea of creating an extremely visual piece for this…
KickStarter Fundraiser For Children's Book →
Please help me raise the funds or help spread the word about me and my daughters CHILDREN'S BOOK we're publishing this summer! All the information, plan and fundraising campaign can be reviewed once you click on the link below. There are also benefits and incentives for people that donate at a certain level. I truly appreciate all you can do and Thank You!!!...
Submissions Now Open For Networking Getaway Shorts... →
HIP HOP NEWS PRESS RELEASE: CHILLIN ON DA CORNER &... →
Essence.com shows love →
Watch
Promo For A Special Screening of The Movie "Precious" In Brooklyn Presented By CODC & Beyond!!!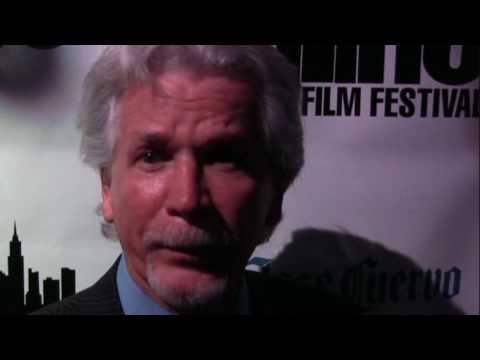 Our Media Partner BBN News posting of NYILFF Kick... →
XI MAG ONLINE SHOWS CODC/NYILFF EVENT SOME LOVE! →
News 12 Promotes The NYILFF BROOKLYN Launch!!! →
NY Latino film festival opens in Brooklyn (07/26/10) BROOKLYN - The New York International Latino Film Festival is heading to Brooklyn. The festival is celebrating it's 11th year. However, this is the first year it will be held in Brooklyn. The outdoor movie event will be hosted by the program 'Chillin on da corner' at the Irondale Center on 85 South Oxford St. Patrons are encouraged to make a...
Listen To Blog Talk Radio Interview About... →
Muhammad on Film with your host Derrick Muhammad with guests Award Winning British Filmmaker Dami Akinnusi discussing her documentary Malcolm's X Echo and Acclaimed Actor/ Producer Ephraim Fetti Benton and Chillin on Da Corner A BED-STUY SUMMER SERIES OF FILM SCREENING IN DA INNER CITY